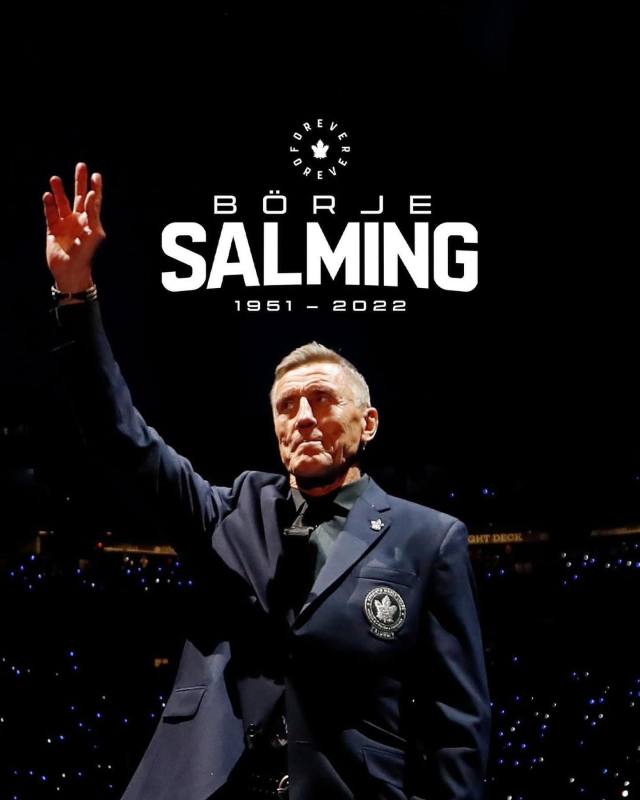 Borje Salming dies at 71 of ALS 
November24, 2022
Growing up in Toronto I was lucky enough to meet Borje Salming more than once. I even got to have lunch with him and other players at the Hot Stove Lounge in Maple Leaf Gardens as a youngster (compliments of Alison Doran, then president of the Mike Palmateer club. Thanks Alison.)
My memories of him are of a big man with big forearms and a big heart, who loved the game and the city he played in. He also took the time to sign and gab with us kids wherever we were in the city.
He is one of my all-time favourite Leafs.
Nicknamed the 'King' in Toronto, he was the first Swede to be inducted into the Hockey Hall of Fame, and kicked the door wide open not just for Swedes, but all European players to enter the NHL from that point on.
Borje was a tough defenseman who brought respect, skill and excitement to the Ballard era team. He was loved by teammates and rival NHLers.
I did this tribute painting of him and fellow Swede Mats Sundin many years ago.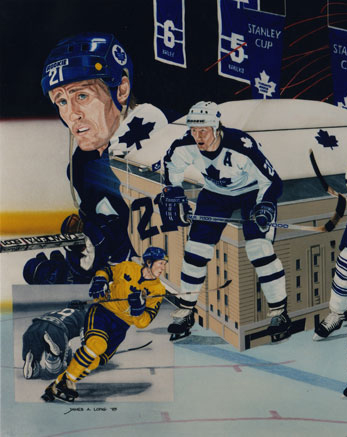 Close-up of Salming from 'Swedish Re-Leaf' original painting.
Borje gave his personal approval of this piece and was gracious enough to sign the original artwork. I was just starting my art career then and I was super stoked that he liked my work.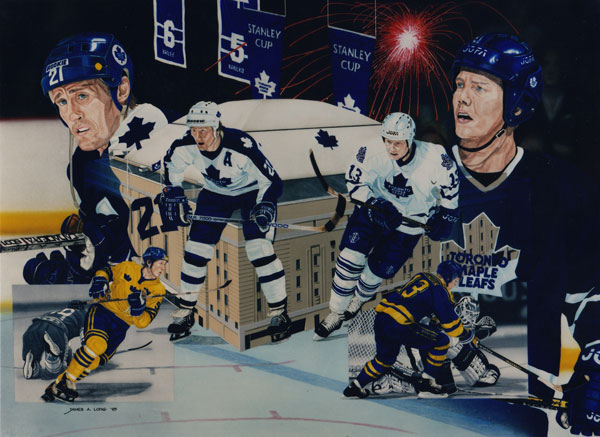 'Swedish Re-Leaf' Original acrylic painting by James Long.
So sad to see such a terrible disease take down this big-hearted, strong man in such a quick and devastating way.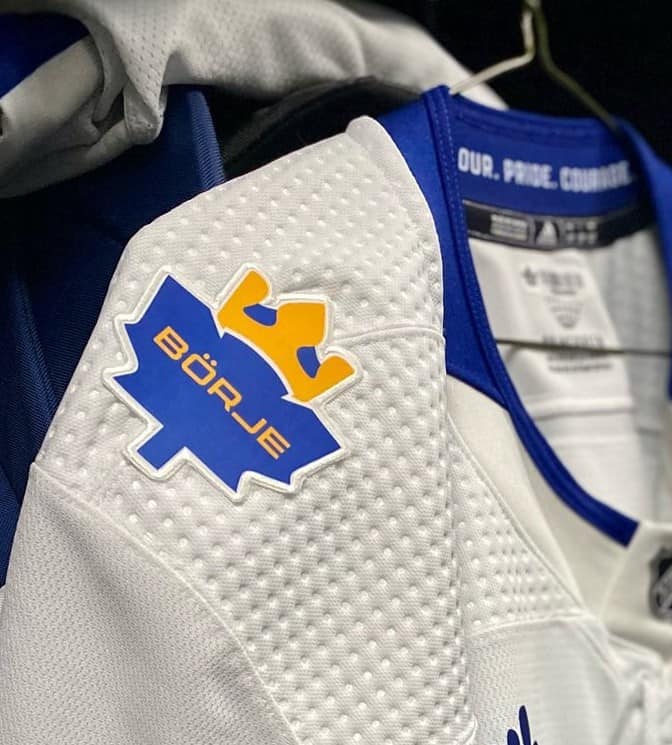 Tribute shoulder patch worn on Leaf's jerseys to honour 'the King', Borje Salming.
RIP Borje, you were one of hockey's great ones, classy on and off the ice.
Thanks for taking the time all those years ago to talk to this fan kid