I was incredibly fortunate to be invited to participate in the Celebrity Golf Charity event that the Smilezone Foundation held at Lionhead Golf Course in Brampton, Ontario this summer.
It's an all day golf game with current and past NHLers and other celebrities that ends with an auction to raise money to make hospital rooms (zones) more friendly and comforting during medical treatments for children and their families. A very heartfelt and caring cause that truly puts the children's well-being in the forefront.
Hockey Hall of Famer Angela James was named an Ambassador for Smilezone at this event, which is how I found myself amongst these compassionate celebrities.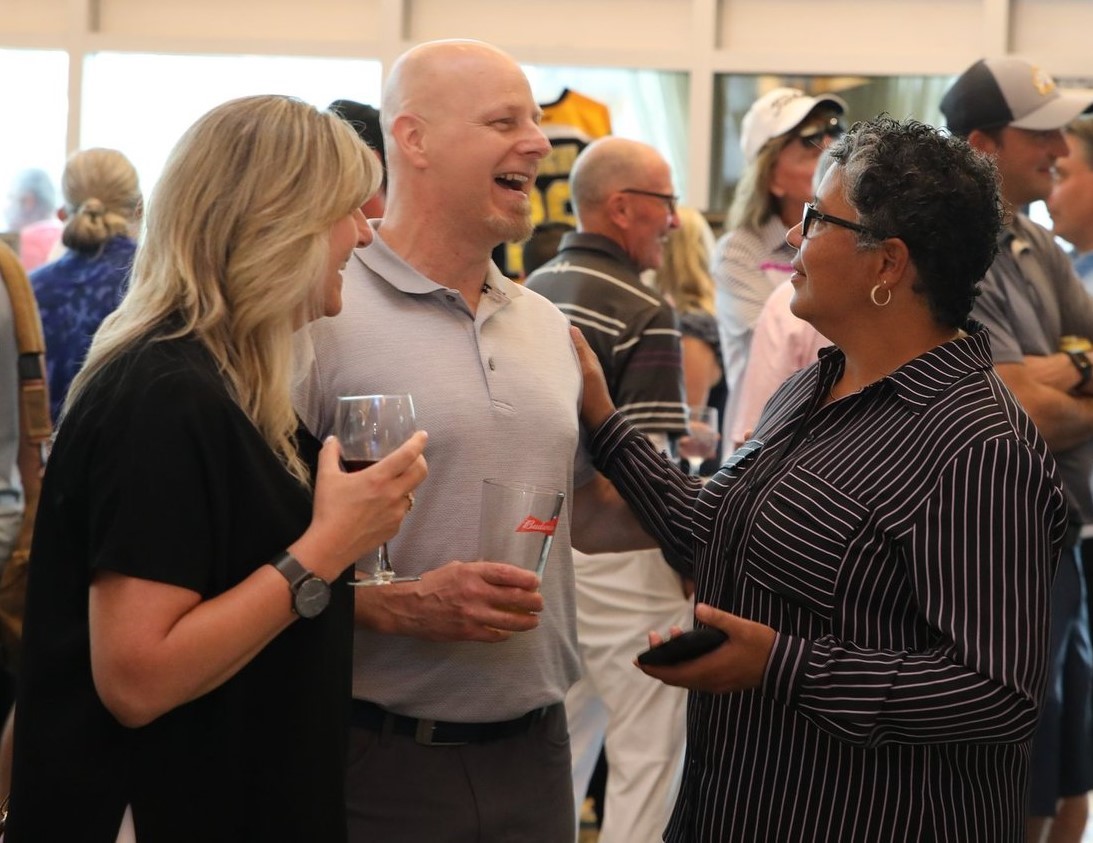 The portrait I had painted of Angela was one of the big ticket items up for auction, and they were kind enough to invite me as the artist to attend. Unfortunately, a knee injury kept me from the golf portion of the day, but my sister Kim and I were able to attend the dinner and auction portion, emceed by Ron MacLean of Hockey Night in Canada.
After schmoozing with successful local business owners and other celebs swapping golf tales and misadventures on the greens, I found myself lucky enough to be seated for dinner with Angela and her good friend Adam Graves (1994 Stanley Cup winner NY Rangers and co-founder of Smilezone Foundation), as well as with Scott Bachly and his wife Meaghan (co-founder of Smilezone Foundation). There were lots of laughs and entertainment, and I was privy to a few good inside stories between Angela and Adam from their younger hockey days.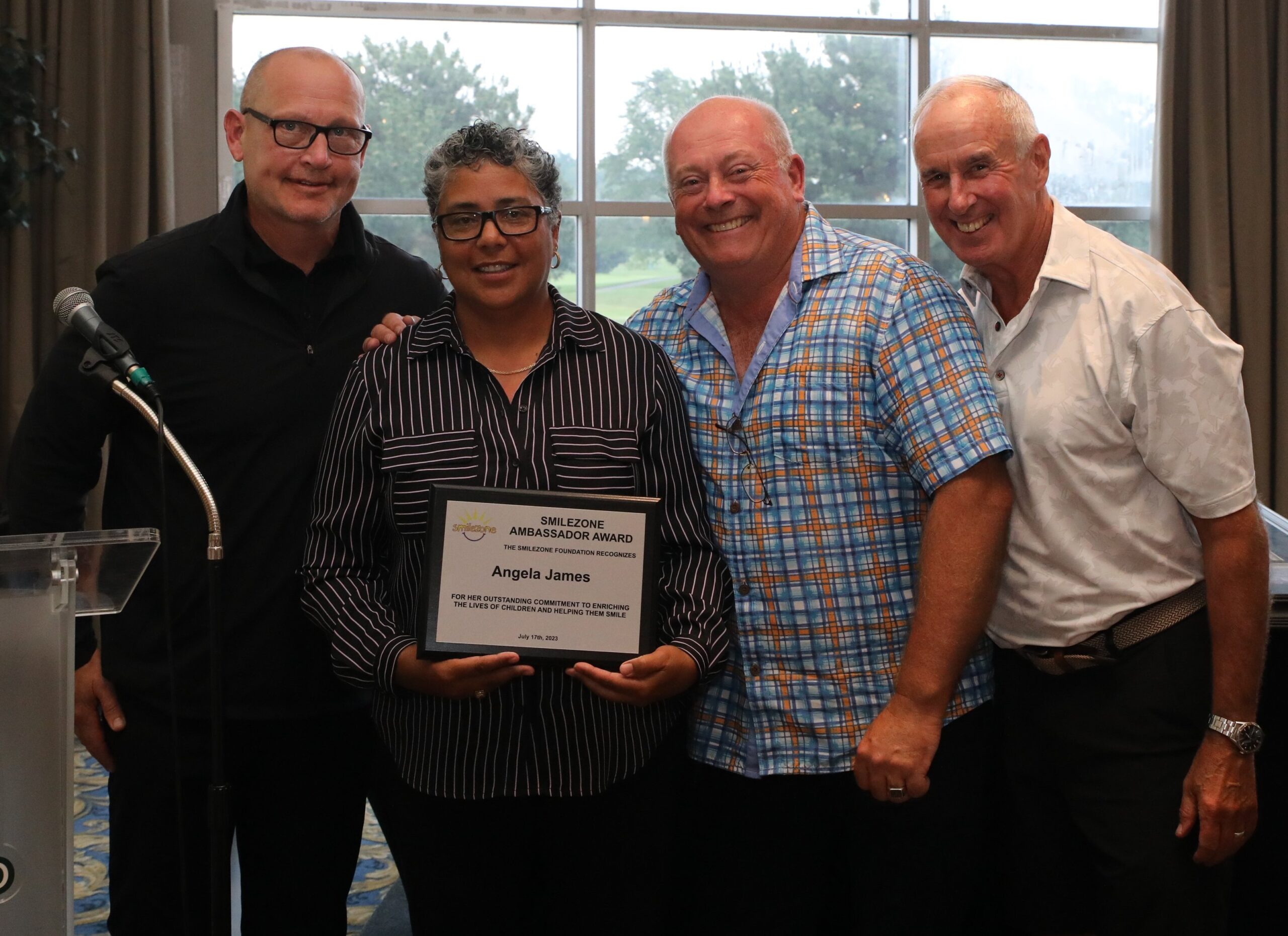 I learned that Angela regularly played pick up with her friends Adam and Eric Lindros (and other NHLers) in rinks around Toronto. Yes, she was that good!
One of the memorable moments for me was Ron MacLean in his great storytelling fashion pointing out that three people from Flemingdon Park (Angela, my sister Kim & I), were sitting at the same table as Adam Graves, and that Adam played his very first hockey games at Flemingdon Park Arena. The same arena Angela and I played our first hockey. (see what I did there, I lumped myself in with these two hockey greats).
As Adam relayed it to me, his dad was a Sergeant with the Metro Police and heard the Flemingdon hockey league needed players. So Adam's dad put him at centre ice and stuck a bucket (helmet) on him so big he could swirl it full circle on his head. Adam never moved. He just stood there on the red line with stick in hand. (He jokingly credits standing still on the ice with his future success in the NHL).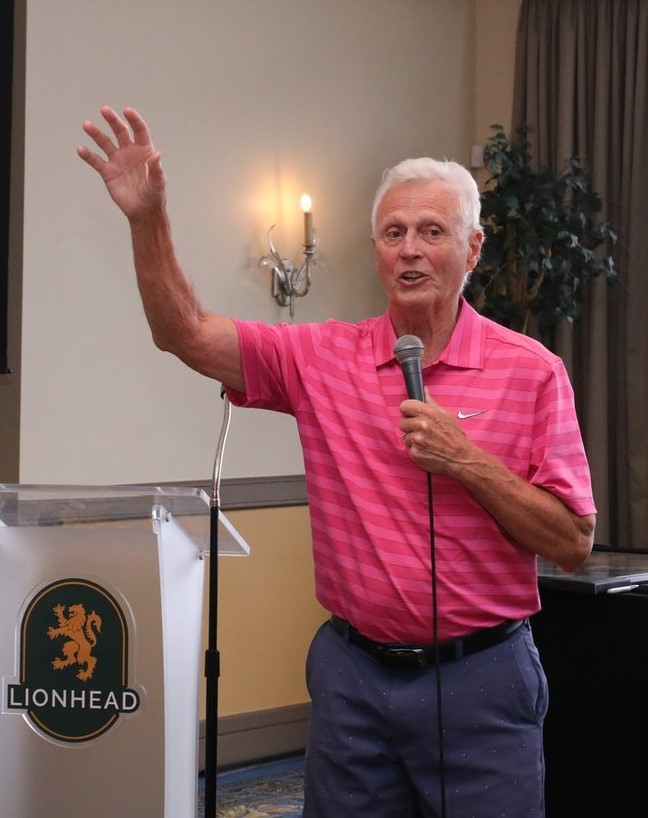 Other notables at this event were Paul Henderson (1972 Team Canada Summit Champion), Rick Vaive (Toronto Maple Leafs), Peter Ing (Goalie TMLeafs), Doug Favell (Goalie Philadelphia Flyers, TMLeafs), Anthony Cirelli (Tampa Bay Lightning), Sean Monohan (Montreal Canadiens), Dylan Strome (Washington Capitals), Ryan Strome (Anaheim Ducks), Nick Ritchie (Calgary Flames), Bo Horvat (NY Islanders), as well as Gil Moore (drummer for the legendary band Triumph), Tim Oxford (drummer for Arkells), and Jeremy Taggart (drummer of Our Lady Peace). There were many others that are just too numerous to mention here, but all were very gracious and approachable and were very proud to be associated with such a fantastic charity.
The day was everything I had hoped, with great people and great food. Ron did a superb job doing what he does best, telling stories and improv that let you peek into an interesting time and place.
I'm more than happy to report that my original painting of Angela was auctioned off for a whopping $8,000!   The total raised for the event was $245,000 of much needed funds.
As the evening died down and people were slowly going home, I heard my name called out from across the room: Jimmy!  Turning I saw Ron MacLean give me the thumbs up as he left saying:  'I love the story of you and Angela.'  He was referring to our childhood brawl back in Flemingdon …and I love the story too.
If you're wondering what that story is, you can read it here: ANGELA JAMES -the World's First Female Hockey Star – James Long Fine Art & Illustration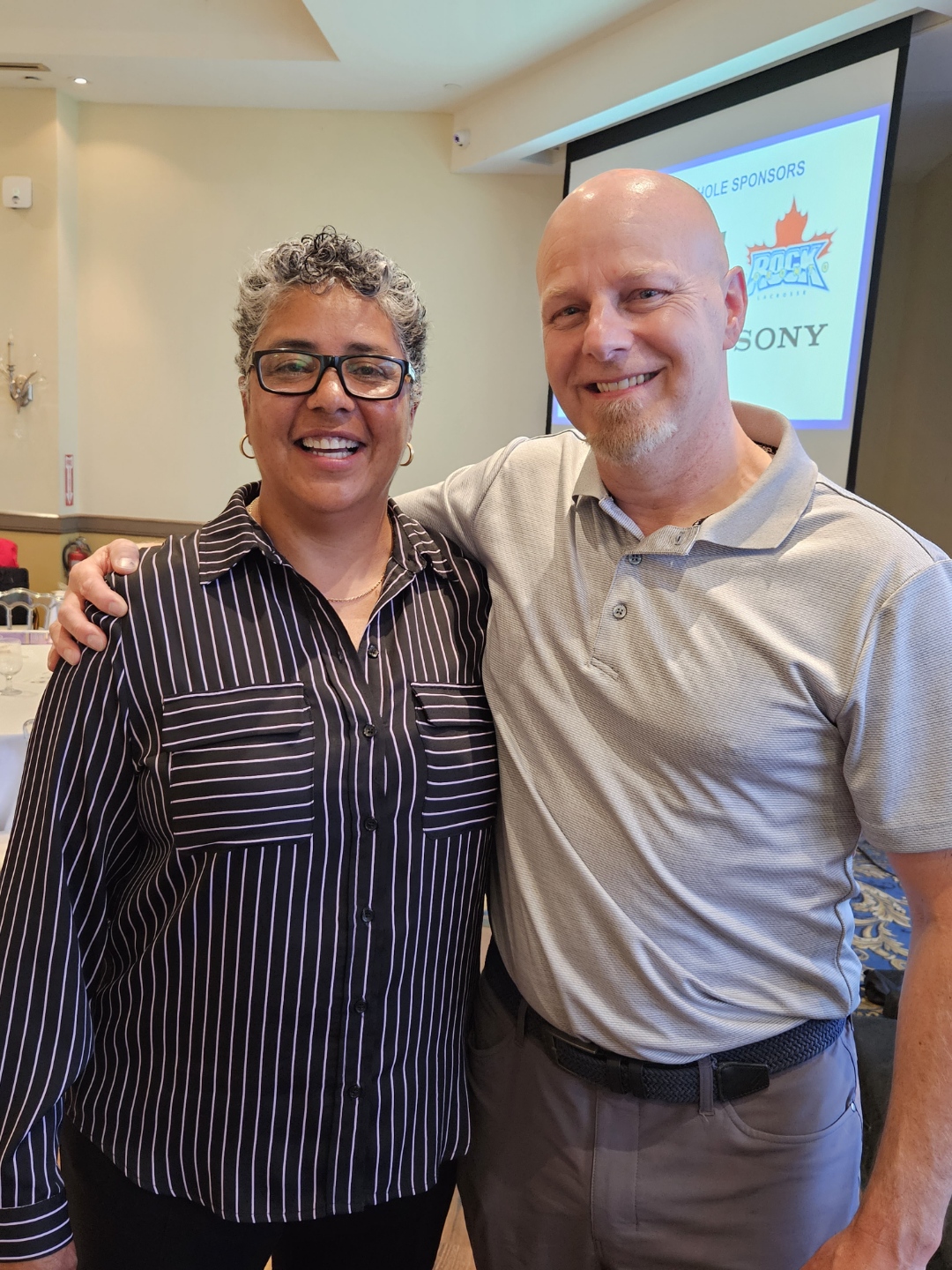 I am so thankful to have been such a small part of such a great thing. Thank you Smilezone for allowing me to share in your event. And thank you Angela for allowing me to be such a tiny part of your overwhelming success.
You can learn about the completed portrait as I tell the backstory and symbolisms included in it here:
If you would like to know more about the artwork, or are interested in prints click here:  ANGELA JAMES – James Long Fine Art & Illustration
All profits from sales of this print are donated to:  About Us – Smilezone Foundation
Have a listen to Adam Graves talk about this Golf Charity event here on Toronto 1050 radio:   Graves on Smilezone foundation, golf tournament and more – TSN.c